Nottingham Prints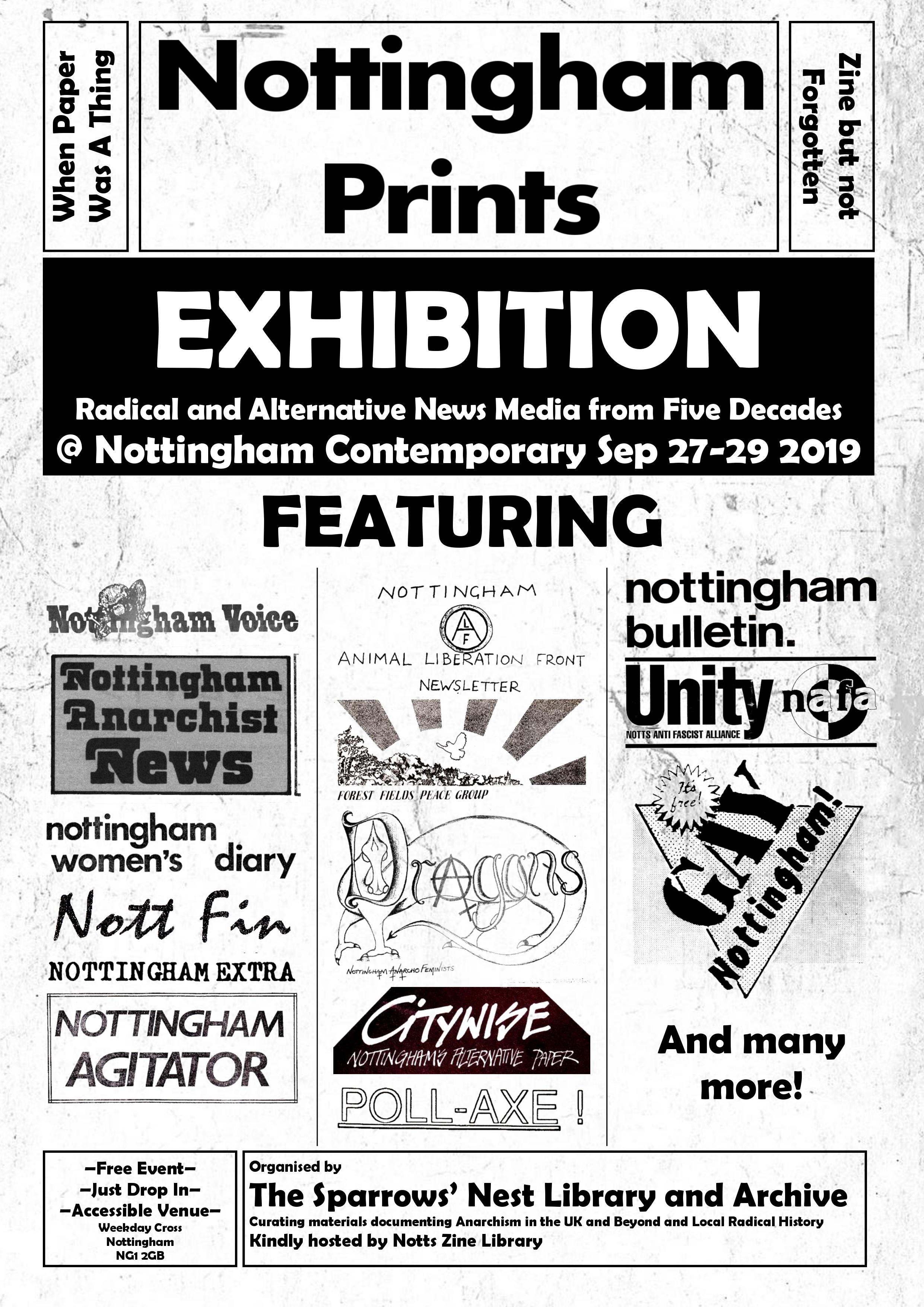 Further details TBC shortly!
Many thanks to Notts Zine Library and Nottingham Contemporary for hosting the event.
To get an idea what will be featured in the exhibition, please see our feature Spotlight on: Nottingham's Radical and Alternative News Media.

Were you involved in the production or distribution of these or any other titles?
Do you have any stories or anecdotes you would like to share in relation to these or similar publications?
Do you have a box or a folder of similar materials in your attic (beneath your bed/in the shed) and would consider to either donate them to us or loan them to us for digitisation?
If so, we would very much like to hear from you (please note that we usually respond to emails rather fast - if you do not have an answer after three days, please check your spam folder!).
If you want to put on an event and are looking for a venue, please do not hesitate to contact us, we might well be able to accommodate you. We have often provided the space for talks, book launches etc., especially to groups and individuals who struggle to pay for rooms elsewhere. The Sparrows' Nest can accommodate groups of up to 25 people, the use of multimedia equipment can be arranged if needed.