We just added another 128 items to the Digital Library. A good chunk of this lot is for the Nottingham Radical History crowd, including some Socialist and Communist publications from the early to mid 20th century. In Anarchist history we have the usual mix of documents for you, which includes a lot of Wildcat from Manchester and Workers' Solidarity from Dublin. Dive in!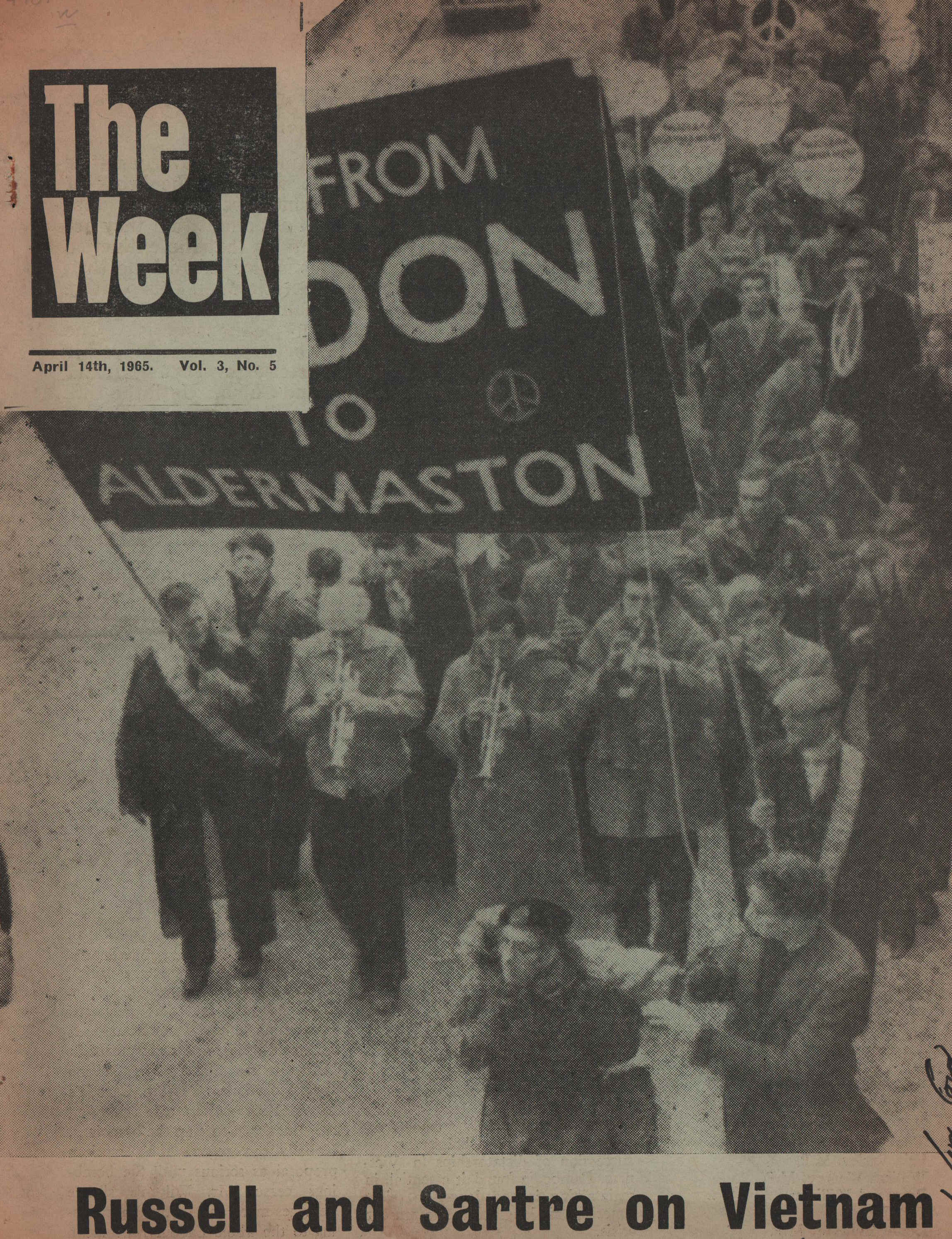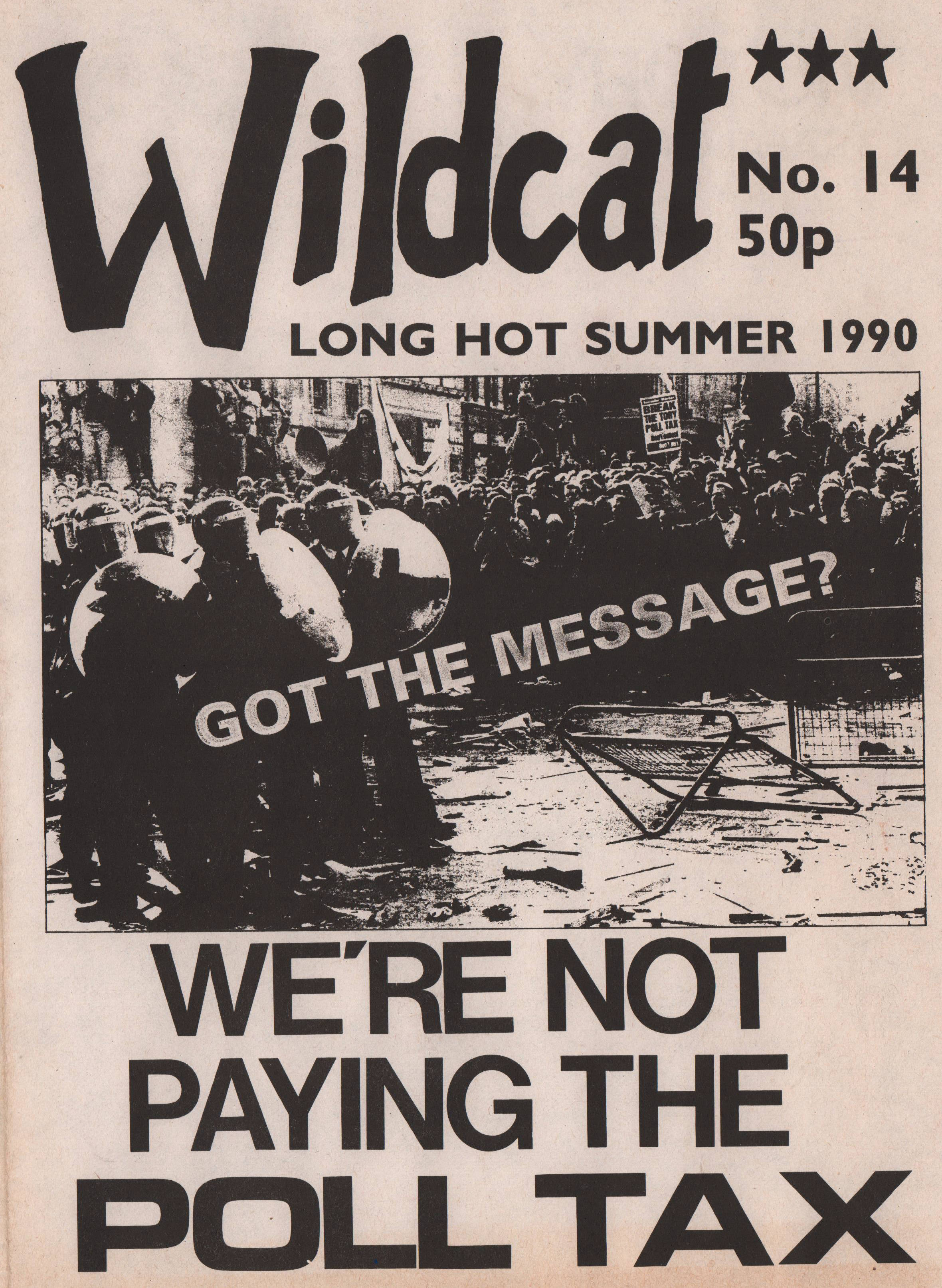 Pamphlets
500 Years of Struggle - A Peoples History of Nottingham (Communist Party, 1949)
Anarchism & the E.Z.L.N. (WSM, 1998)
Anarchism in Ireland - A Beginners' Guide (WSM)
ARP [Air Raid Protection] - A Plan for the Safety of the people of Nottingham (Communist Party, 1938)
Bakunin vs. Marx - Wildcat Discussion Text (Wildcat)
Class War on the Home Front - Revolutionary Opposition to the Second World War (Wildcat, 1986)
Half a Chance? - A report on job discrimination against young blacks in Nottingham (Commission for Racial Equality)
Introduction to the WOMBLES - White Overalls Movement Building Libertarian Effective Structures
Ireland and British Imperialism - An Irish Anarchist pamphlet (WSM)
Labouring in Vain (Wildcat, 1983)
Let's be proud of our City (Communist Party, 1937)
Peck, John: Nottingham For You (Communist Party, 1962)
Report of the Workers' Control Conference - Nottingham 1966 (The Week)
Soviet Man in Space (Communist Party, 1961; yes, I know it's Stalinist propaganda, but space is cool)
Towards a Cure - Radical Health Reform from the Bottom up (WSM)
Trying to Face Violence in the Inner City - Our experience of teenage violence, with an analysis of the wider social factors behind it (Whose World?)
Wakefield, Doug: A Thousand Days Of Solitary (PROP, 1980)
Wapping Diary - Some excerpts from "Rebel Violence v Hierarchical Violence"...
Weiner, Sam: Ethics and American Unionism - And the Path Ahead for the Working Class (Libertarian League, 1958)
Woodcock, George: New Life to the Land (Freedom, 1942)
Woodcock, George: What is Anarchism? (Libertarian League)
Woodward, Alan: Life and Times of Joe Thomas - The road to libertarian socialism (Libertarian Socialists)
Woodward, Alan: The Deeper Meaning of the Struggle - An Outline History of the international Shop Stewards Movement and socialism (Libertarian Socialists, 2009)
Woodward, Alan: The Political Economy of Workers' Socialism - A first approximation (Workers Socialism, 2005)
Woodward, Alan: Workers control - The why, where and when's of workers councils (Gorter, 2012)
Words of Wisdom? - A benefit zine for SABS featuring Alice Nutter, Dick Lucas, Eve Libertine and Penny Rimbaud
Workers Socialism - A short guide (Workers Socialism, 2005)
Wouters, Dirk: The Enslavement of the Working Class in China (Social Revolution)
Journals, Magazines, etc.
Love and rage in the Dying of Capitalism #01 (Wombles, 2003ish)
Love and rage in the Dying of Capitalism #02 (Wombles, 2003ish)
The Nottingham Worker - Working for Working Class Emancipation - Agitate - Educate -Organise #06 (scan of incomplete photocopy of a communist paper)
The Week - A News Analysis for Socialists Vol:01 #01 (?) (Nottingham, 1964)
The Week - A News Analysis for Socialists Vol:01 #05 (Nottingham, 1964)
The Week - A News Analysis for Socialists Vol:01 #12 (Nottingham, 1964)
The Week - A News Analysis for Socialists Vol:01 #17 (Nottingham, 1964)
The Week - A News Analysis for Socialists Vol:01 #19 (Nottingham, 1964)
The Week - A News Analysis for Socialists Vol:01 #20 (Nottingham, 1964)
The Week - A News Analysis for Socialists Vol:01 #21 (Nottingham, 1964)
The Week - A News Analysis for Socialists Vol:01 #22 (Nottingham, 1964)
The Week - A News Analysis for Socialists Vol:01 #23 (Nottingham, 1964)
The Week - A News Analysis for Socialists Vol:01 #24 (Nottingham, 1964)
The Week - A News Analysis for Socialists Vol:02 #02 (Nottingham, 1964)
The Week - A News Analysis for Socialists Vol:02 #02 (Nottingham, 1964)
The Week - A News Analysis for Socialists Vol:02 #06 (Nottingham, 1964)
The Week - A News Analysis for Socialists Vol:02 #19 (Nottingham, 1964)
The Week - A News Analysis for Socialists Vol:03 #05 (Nottingham, 1965)
The Week - A News Analysis for Socialists Vol:03 #17 (Nottingham, 1965)
The Week - A News Analysis for Socialists Vol:03 #18 (Nottingham, 1965)
The Week - A News Analysis for Socialists Vol:03 #18 (Nottingham, 1965)
The Week - A News Analysis for Socialists Vol:03 #20 (Nottingham, 1965)
The Week - A News Analysis for Socialists Vol:03 #22 (Nottingham, 1965)
The Week - A News Analysis for Socialists Vol:03 #23 (Nottingham, 1965)
The Week - A News Analysis for Socialists Vol:03 #24 (Nottingham, 1965)
The Week - A News Analysis for Socialists Vol:03 #24 (Nottingham, 1965)
The Week - A News Analysis for Socialists Vol:04 #01 (Nottingham, 1965)
The Week - A News Analysis for Socialists Vol:04 #07 (Nottingham, 1965)
The Week - A News Analysis for Socialists Vol:04 #09 (Nottingham, 1965)
The Week - A News Analysis for Socialists Vol:04 #12 (Nottingham, 1965)
The Week - A News Analysis for Socialists Vol:04 #13 (Nottingham, 1965)
The Week - A News Analysis for Socialists Vol:04 #14 (Nottingham, 1965)
The Week - A News Analysis for Socialists Vol:04 #15 (Nottingham, 1965)
The Week - A News Analysis for Socialists Vol:04 #16 (Nottingham, 1965)
The Week - A News Analysis for Socialists Vol:04 #18 (Nottingham, 1965)
The Week - A News Analysis for Socialists Vol:04 #30 (Nottingham, 1965)
The Week - A News Analysis for Socialists Vol:05 #01 (Nottingham, 1966)
The Week - A News Analysis for Socialists Vol:05 #04 (Nottingham, 1966)
The Week - A News Analysis for Socialists Vol:05 #06 (Nottingham, 1966)
The Week - A News Analysis for Socialists Vol:05 #10 (Nottingham, 1966)
The Week - A News Analysis for Socialists Vol:05 #12 (Nottingham, 1966)
The Week - A News Analysis for Socialists Vol:05 #13 (Nottingham, 1966)
The Week - A News Analysis for Socialists Vol:05 #14 (Nottingham, 1966)
The Week - A News Analysis for Socialists Vol:05 #15 (Nottingham, 1966)
The Week - A News Analysis for Socialists Vol:05 #16 (Nottingham, 1966)
The Week - A News Analysis for Socialists Vol:05 #17 (Nottingham, 1966)
The Week - A News Analysis for Socialists Vol:05 #21 (Nottingham, 1966)
The Week - A News Analysis for Socialists Vol:05 #23 (Nottingham, 1966)
The Week - A News Analysis for Socialists Vol:06 #02-03 (Nottingham, 1966)
The Week - A News Analysis for Socialists Vol:06 #23-24 (Nottingham, 1966)
The Whinger #?? (possibly pilot issue) (2000)
The Worker - Agitate - Educate - Organise - Nottingham #02 (scan of incomplete photocopy of a 1910s/1920s communist paper)
The Worker - Agitate - Educate - Organise - Nottingham #03 (scan of incomplete photocopy of a 1910s/1920s communist paper)
The Worker - Agitate - Educate - Organise - Nottingham #04 (scan of incomplete photocopy of a 1910s/1920s communist paper)
The Worker - Agitate - Educate - Organise - Nottingham #05 (scan of incomplete photocopy of a 1910s/1920s communist paper)
The Worker - Agitate - Educate - Organise - Nottingham #06 (scan of incomplete photocopy of a 1910s/1920s communist paper)
War Cry - Disarm Capitalism - Arm Your Desires #?? (Final Issue) (2003)
War Cry - Disarm Capitalism - Arm Your Desires #11 (2002)
Welcome to the Police State - Brighton Anarchist Paper #01 (1987)
Wildcat - Manchester Free Bulletin #02
Wildcat - Manchester Free Bulletin #03
Wildcat - Manchester Free Bulletin #04
Wildcat - Manchester Free Bulletin #05
Wildcat (Manchester) #01 (1984)
Wildcat (Manchester) #02 (1984)
Wildcat (Manchester) #03 (1984)
Wildcat (Manchester) #04 (1985)
Wildcat (Manchester) #05 (1985)
Wildcat (Manchester) #06 (1985)
Wildcat (Manchester) #07 (1986)
Wildcat (Manchester) #08 (1986)
Wildcat (Manchester) #09 (1987)
Wildcat (Manchester) #11 (1988)
Wildcat (Manchester) #12 (1988)
Wildcat (Manchester) #13 (1989)
Wildcat (Manchester) #14 (1990)
Wildcat (Manchester) #15 (1991)
Wildcat (Manchester) #16 (1992)
Wildcat (Manchester) #17 (1994)
Wildcat (Manchester) #18 (1996)
Women for Life on Earth #1983/Summer
Words Worth Saying - A collection of poems from up down and across this sorry isle - A New Body spin off #01
Workers Power - For Social Revolution #02 (1975)
Workers Solidarity - Newsletter of the Workers Solidarity Alliance #?? 1999/Spring
Workers Solidarity - Paper of the Workers Solidarity Movement - Ireland's Anarchist Paper #22 (1986)
Workers Solidarity - Paper of the Workers Solidarity Movement - Irish Anarchist Magazine #33 (1991)
Workers Solidarity - Paper of the Workers Solidarity Movement - Irish Anarchist Magazine #34 (1992)
Workers Solidarity - Paper of the Workers Solidarity Movement - Irish Anarchist Magazine #35 (1992)
Workers Solidarity - Paper of the Workers Solidarity Movement - Irish Anarchist Magazine #36 (1992)
Workers Solidarity - Paper of the Workers Solidarity Movement - Irish Anarchist Magazine #38 (1993)
Workers Solidarity - Paper of the Workers Solidarity Movement - Irish Anarchist Magazine #39 (1993)
Workers Solidarity - Paper of the Workers Solidarity Movement - Irish Anarchist Magazine #40 (1993)
Workers Solidarity - Paper of the Workers Solidarity Movement - Irish Anarchist Paper #32 (1991)
Workers Wild West - Free Newspaper for Greenford, Park Toyal, Southall, Heathrow #03 (2015ish)
Workers Wild West - Free Newspaper for Greenford, Park Toyal, Southall, Heathrow #04 (2015ish)